Acht studies waar je rijk mee wordt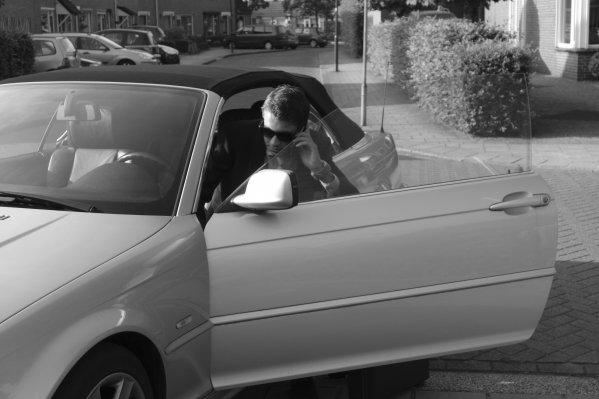 Het is de meest verslavende drug en het grootste machtsmiddel des werelds: geld. Mensen die zeggen dat geld niet gelukkig maakt, hebben waarschijnlijk nog nooit een kijkje genomen op de Instagram van Dan Bilzerian (pokerspeler en acteur).

Maar hoe kom je nou aan zo'n miljonairsbaan? Om te zorgen dat jij later ook een leuk zakcentje op je bankrekening (of onder je matras) hebt, hierbij de acht studies waar je het rijkst mee wordt.
8. Civiele techniek (hbo en universiteit)
Berekenen, tekenen, uitvoeren. En dat dan bij dijken, bruggen, viaducten en andere draagconstructies.
Zeker driekwart van de studenten vindt in anderhalf jaar na afstuderen een fulltime baan. Voldoende werkgelegenheid dus, én een leuk startsalaris van €2.725.
7. Verschillende zorgopleidingen (hbo)
Niet de meest populaire baansector in verband met bezuinigingen en lastige werktijden, maar verdienen kun je er dus wel mee. En de meeste afgestudeerden komen in loondiensten, dus je hoeft geen onzeker leventje als freelancer of ZZP'er te leiden. Per maand verdien je zo'n: €2.877.
6. International Business Administration (universiteit)
Deze Engelstalige opleiding bereidt je voor op het internationale bedrijfsleven. Denk aan dingen als: marketing, organisatie, strategie en geldzaken.
En uiteraard verdient een baantje in het zakenleven lekker hoor: het gemiddelde startsalaris van een IBA-afgestudeerde bedraagt €2.925 bruto per maand. (Ter vergelijking: een gemiddeld inkomen is zo'n €2.546 per maand.) Voor dat uurloon wil ik ook wel wat cijfertjes intikken.
5. Econometrie (universiteit)
Aangezien ik geen flauw had wat 'econometrie' nu precies was, heb ik het woordenboek even geraadpleegd. Dat zegt: "onderdeel van de economische wetenschap dat kwantitatieve aspecten van de economie onderzoekt." Dus.
Er schijnen meer scholieren niet te weten wat econometrie inhoudt, daarom is er zelfs een speciale site over de studie opgericht. Daarop lees ik dat het een combi van economie en wiskunde is. De opleiding "probeert door middel van wiskundige en statistische technieken verbanden in de economie te ontdekken en voorspellingen van de economie voor de toekomst te maken".
Nog steeds heb ik geen benul van wat een econometrist doet, maar het verdient in ieder geval goed. Het startsalaris van een afgestudeerde econometrist (?) is gemiddeld genomen €2.965.
4. Geneeskunde (universiteit)
Een hoge sociale status, bakken voldoening én 's avonds eenvoudig meisjes een rol laten spelen in jouw eigen doktersroman, het kan allemaal met geneeskunde. Weet wel dat sommige patiënten doodgaan, wat niet perse plezierig is voor de sfeer op de werkvloer. Daarnaast zijn nachtdiensten aan de orde van de dag en kan je opleiding ontzettend lang duren. Als we de plussen en de minnen tegen elkaar wegstrepen blijft er een startsalaris van €3.185 over. Da's niet mis, toch?
3. Notarieel en fiscaal recht (universiteit)
Met deze dubbele master kun je na vijf jaar bikkelen zomaar twee juridische opleidingen afronden. Of je eerst notarieel of eerst fiscaal recht beoefent is aan jou.
Deze veredelde cursus creatief boekhouden levert een fijne beloning op: welgeteld €3.245 om mee te beginnen. Toch lekker na vijf jaar als armoedige student.
2. Bèta en beleid (universiteit)
'De maatschappij, dat ben jij!' Maar wat nou als je de maatschappij als een ontstoken, met pus gevulde, wond ziet? Dan doe je daar wat van, en wel met de studie Bèta en beleid. Je bekijkt maatschappelijke problemen van verschillende kanten en formuleert een oplossing.
Maak de maatschappij iets minder kut en verdien een startsalaris van 3.275 euro.
1. Tandheelkunde (universiteit)
Je had waarschijnlijk al een hekel aan je tandarts, en anders is dat nu in ieder geval wél zo. Deze hoogopgeleide beulen verdienen maar liefst €4.750(!) per maand na afronding van de opleiding. Voor dat geld takel ik met alle liefde wat mensen toe. Zij dus ook, zo blijkt.
Goed, nu weet je welke vijf studies de moeite waard zijn. En voordat ik weer een legio moraalridders op m'n dak heb: geld maakt inderdaad niet gelukkig, maar gelukkig wel rijk.
Zit er niks voor jou bij? Je kunt hier checken hoeveel je met jouw favoriete studie kunt cashen.