Onderzoeksbureau Markteffect doet een landelijk onderzoek naar studiekeuze. Alle Nederlandse scholieren kunnen meedoen. Als je 'm invult, verdien je gegarandeerd 2 euro.
Klik hier!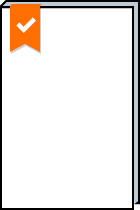 Book report

Contents
ē About the book
ē Who, when, where, what
ē Summary
ē My opinion
ē About the author

About the book
Title: Twilight
Author: Stephenie Meyer
Publisher: Atom
First published in: 2006
Edition I read published in: 2007
Cover
A apple is shown on the cover of the book. The apple represents the forbidden fruit from the book of genesis. It stands for the love between Bella and Edward, which is forbidden. In the beginning of the book there is a quote of Genesis 2:17 :

But of the tree of knowledge of good and evil,
Thou shalt not eat of it:
For in the day that thou eatest thereof
Thou shalt surely die.

The Twilight series consists of three more books: New Moon, Eclipse and Breaking dawn.

Who, When, Where, What
The main characters in the story are Isabella ďBellaĒ Swan and Edward Cullen.
Bella is an ordinary, very clumsy girl. She is an observant and remembers everything which is strange in her eyes. She is seventeen and lives in Forks with her father Charlie. Bella is still going to school.
Edward is an extraordinary boy. He is a vampire, but he doesnít harm humans. Thatís why he hunts animals and drinks their blood. He is also very handsome and is described as godlike. He is also seventeen and adopted by the Cullen family. Edward is still going to school.

Less important characters in the story are Jacob Black and the Cullen family.
Jacob Black is a boy who knows Bella for a long time. They have been friends since their childhood. Bella first lived in Forks and she met Jacob there before. This time she met him at the beach trip and Jacob told Bella the legend about the Cullens being vampires. Jacob is fifteen years old and likes to work with cars.
The Cullen family has adopted Edward and all the other Cullens kids. Edward often goes to hunt for animals with one of them. Edwards family is worried about him spending so much time with Bella in public, because bad things might happen. After all a bad thing does happen, but the Cullens saved Bella and Edward could suck the poison out before she would transform into a vampire.

Time
I think the story takes place in the past or in the current, because there are some elements you can think of that are from the current and some you can think of belong in the past, for example the school, the cars, a shiny Volvo or a BMW are placed in the current, but the nature around it makes me think of the past. Not far in the past but like ten or maximum twenty years ago. I think the story takes about a halve year, because it rains often and sometimes thereís sun, so it could be from the end of summer to the beginning of winter. Another reason why it could be end summer is that she starts a new school in Forks and that will probably be in the beginning of the school year, so just after summer. The story is told in a chronological order.
There can be a flashback in the story, at the part where Jacob tells the legend about the Cullens that the might be vampires. There is no flash-forward, but there are some predictions, because Edward senses that bad things could happen or that someone is coming.

Place
The story takes place in Forks, Washington, where Bella moved to. First she lived in Phoenix, Arizona, with her mom, but Bella thought her mother wasnít happy because Phill, her mothers boyfriend, travels a lot and her mother couldnít go along all the time, otherwise Bella would be alone. Bella didnít want her mom to be unhappy, so she moved to Forks.
Later on in the story; Forks is getting dangerous for her, because she is being tracked by James, a bad vampire who wants to have her blood. When that happens, the Cullens decided to split Edward and Bella up, so Bella is send to Phoenix, to a hotel.
Of course more trouble occurs, but after all she is saved by the Cullens and they go back to Forks.

One of the surprising elements on the book is when Edward admits he is a vampire and tells almost everything about how he lives. At that point Bella had three positive points about him. He was a vampire, there was a part of him that wanted her blood and she was totally in love with him.

Themes
The themes of the book are love and fantasy. The story is not realistic, because itís about vampires and vampires donít exist. Without the vampires in the story it wouldnít be mysterious anymore and it would not be as interesting.

Perspective
The story is told in first person and it is Bella who tells it. You only know what see thinks and you only get to know things about others when they tell it themselves. Thatís why the book is very mysterious.
The way Bella thinks is sometimes a bit sarcastic, but most of the time the story is told in a neutral, but mysterious way.

Summary
Twilight is about a girl called Isabella Swan, but she prefers to be called Bella. She moves from Phoenix to Forks to her father Charlie. At her new school she makes a lot of new friends and sheís in the eyes of some boys.

In one of her first classes she sits next to Edward Cullen, who totally ignores her. After a few days she goes on a beach trip with some friends and Jacob Black tells her a legend about the Cullen family, which concludes they are vampires. They are vampires who donít harm humans, but who drink animal blood. Edward avoided Bella for a while, because he couldnít resist the scent of her blood, but over some time they fall in love.

Their relationship is interrupted when another group of vampires arrives in Forks and James, one of the vampires, wants to have Bellaís blood. The Cullens send Bella to a hotel in Phoenix. When she was at the hotel James phoned her and said he had her mother, so she had to give up. Just before James could kill Bella, Edward and the Cullens saved her.

My opinion
I really liked the book, because itís a fantasy story. I love the way how itís written, because itís so mysterious and it makes you so curious about what happens next. I also like the way how Edward acts, kind of mean sometimes and hard, like he doesnít want to show his emotions or as if he has no emotions at all, but on the other hand he can be very romantic and mysterious, which I like very much.

I donít like the big parts of text that are merely about what she is doing at that moment, when itís totally described how she does the laundry or how she drives home. The book is very long as well, like 400 pages, which is a lot for me, for Iím not a good reader.

But for the rest, I love this book, itís just too good. The perfect book for people who like fantasy and love stories. Also for people who donít like vampires, because the vampires here donít harm human and the bad vampires are beaten by the good ones.

About the Author
Stephenie Meyer never set out to be a writer, having always been more interested in reading books than writing them. As a child, her favourite books included Gone With the Wind, Little Women, and Terry Brooksí The Sword of Shannara.
After graduating from college, Stephenie worked as an office assistant until she gave up work to look after her children, and was considering going back to college to begin an English doctorate.
Then, in 2004, a vivid dream changed the course of her life.
Up until that point, Stephenie had never taken much of an interest in vampires: she had read Anne Rice whilst at college, but had never even seen an episode of Buffy, The Vampire Slayer.
But when a vampire appeared to her in a dream, she was so struck by what her subconscious had conjured up that she wrote it down. Three months later, that dream became the basis of the first draft of Twilight. The book has sold hundreds of thousands of copies around the world, and has found acclaim from readers of all ages.
Stephenie now lives in Glendale, Arizona with her husband and three sons.
beetje appart dat jou samenvatting op de taal na precies het zelfde is als die van een docent